Rental housing supply increased, while demand outpaced expansion, resulting in a near-historically low national vacancy rate.
According to recent statistics, the average rent rise for 2-bedroom apartments that were turned over to a new tenant was much greater than for those that were not.
A 2-bedroom apartment's average rent has hit an all-time high.
Low-income renters were disproportionately disadvantaged by the lack of rental housing stock.
The availability of rental condominiums has grown, although circumstances remain tight.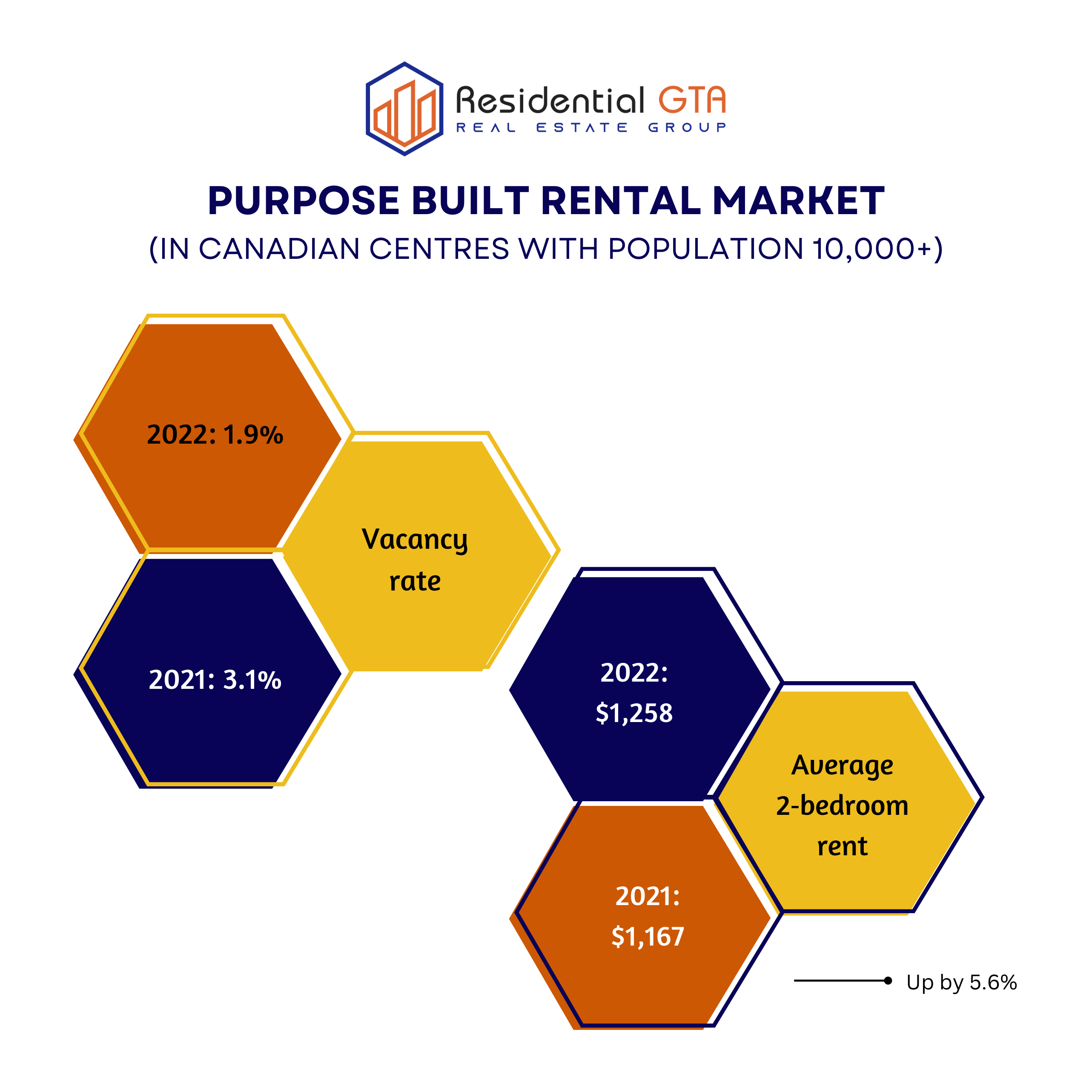 Average rent for 2-bedroom units reaches new high
The average rent growth for surveyed 2-bedroom purpose-built apartments will be 5.6% in 2022, up from 3% in 2021. This is a new yearly record and significantly higher than the 2.8% average from 1990 to 2022.
Rental condo market supply grows but conditions remain tight
Rental condominiums accounted for 19.3% of the total stock of rental units throughout centres in 2022:
Vancouver led the way, with condos accounting for 42.5% of its rental stock.
Condos account for a sizable portion of the rental housing stock in both Calgary (37.5%) and Toronto (34%).
Centres in Québec recorded lower shares, with Montréal accounting for 6.7%. Despite an increase in overall rental condo supply of 7.2% in 2022, the average vacancy rate for these units remained low at 1.6%.
The average rent for a 2-bedroom rental condominium apartment increased by roughly 9% year on year, reaching $1,930 from $1,771.
For more information:
https://www.cmhc-schl.gc.ca/en/blog/2023/rental-supply-increases-but-demand-surges?utm_medium=email&utm_source=e-blast&utm_campaign=2023-01-rental_market